Reach your Potential Online
Your business operates 24/7 on the web, don't waste a minute, get it done right!
Web Design
We offer tailored web design services which reflect the vision of each customer. We design using the latest industry standards and technology. All our designs are coded using HTML5 and CSS3.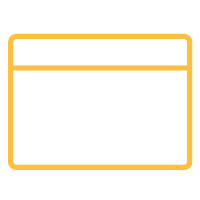 Web Development
We offer custom web development to meet all your online needs. Our services range from simple online forms to complete database driven sites. We also specialize in ecommerce platforms and API integration.
Consultation
You have a great idea about a web project and you would like to know the approximate cost and feasibility? We can help by offering our expertise (including Infusionsoft) and evaluation.
RHN CPA
RHN CPA is a full-service accounting firm, providing a wide range of accounting services across British Columbia since 1951. With a team of highly trained chartered professional accountants and over 60 years of industry experience, RHN CPA works with every client to ensure their unique accounting needs are met
Tristan Chimney Inspections
Tristan Chimney Inspections is based in Vancouver, Canada. They are certified in Basic Visual Inspection and Closed-Circuit Video Inspection
Christian Heritage School
Christian Heritage is a K-12 school serving the families of the greater East Texas area. The vision of Christian Heritage School is to serve families by teaching children to understand Biblical principles of personal and civil liberty
Drug Free Dash
Drug Free Dash raises funds to support community programs, who provide the means for organized sports and after-school activities to help promote an active, healthy lifestyle
Roman Vasyanov
Roman Vasyanov is a cinematographer who has worked on movies such as "Suicide Squad", "Fury" as well as commercials for Hennessy, Puma, Pepsi, and many others
Due to the COVID19 pandemic, customer shopping preferences are changing drastically. Most customers prefer to go online rather than heading to the store directly! So if you are not reaching your customers online yet it's time to start!
read more