Fast, Talented Web Professionals
You provide the directions, we listen, we advise, we agree, then we deliver quality quickly!
We are a caring service team of Web Professionals who are allergic to disappointing our growing community of clients. Our clients are driven, ambitious, growth-oriented, and money-motivated. For the past 10 years, our clients have chosen to free themselves by outsourcing their Web projects & updates on a long-term relationship that delivers them the results they want.
Web Design
We offer tailored web design services which reflect the vision of each customer. We design using the latest industry standards and technology. All our designs are coded using HTML5 and CSS3.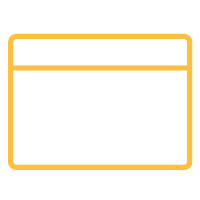 Web Development
We offer custom web development to meet all your online needs. Our services range from simple online forms to complete database driven sites. We also specialize in ecommerce platforms and API integration.
Consultation
You have a great idea about a web project and you would like to know the approximate cost and feasibility? We can help by offering our expertise (including Infusionsoft) and evaluation.
Tristan Chimney Inspections
Tristan Chimney Inspections is based in Vancouver, Canada. They are certified in Basic Visual Inspection and Closed-Circuit Video Inspection
Drug Free Dash
Drug Free Dash raises funds to support community programs, who provide the means for organized sports and after-school activities to help promote an active, healthy lifestyle
Christian Heritage School
Christian Heritage is a K-12 school serving the families of the greater East Texas area. The vision of Christian Heritage School is to serve families by teaching children to understand Biblical principles of personal and civil liberty
Roman Vasyanov
Roman Vasyanov is a cinematographer who has worked on movies such as "Suicide Squad", "Fury" as well as commercials for Hennessy, Puma, Pepsi, and many others
The Rag Place
The Rag Place is an industry leader in the manufacture and supply of set lighting technical fabrics and LED lighting accessories for the motion picture, television, and theatrical industries
"What stands out most for us after dealing with Graph'em Solutions is the quality of their work. They truly care about the client and back that up with skill and efficiency. Graph'em helps us to be on the forefront, with a trendy, cutting-edge website and keep it so with prompt service on maintenance and development. They are willing to brainstorm with the client to make sure the best solution is found. We can trust that they aren't quick to tack on extra charges, but rather are willing to offer advice and insight on the different intricacies of our website. By nature, our website is depended on by many, so having this team who is that hard-to-find combination of efficiency and talent is invaluable."
"Graph'em Solutions performed a significant website refresh for us, giving our whole site a fresh coat of paint. The Developers are especially adept at what they do, which really includes everything from website administration and development to graphic features, videos, and design. Graph'em is like an extension of our own team. They are very responsive and effective in their communication which means less time spent working things out and more time getting it done – whether an urgent fix or a new development for our site. Graph'em really has touched everything we've got, for the better, resulting in increased customer base – a number of people hitting the site – and ultimately our lead generation. I am happy to recommend Graph'em Solutions and I am certain they will continue to be a resource for Colligo."
"Graph'em is one of our favorite contractors. They always do a very professional job in a timely manner. I know that when we ask something from them, they will work with our team and proactively seek all the information they need in order to deliver the quality that our team expects, including all the details! From website to design of marketing material, I would highly recommend their services to others!"
What is Re-marketing? How can you use it to drive potential customers to your website and increase your sales? If you're a Facebook user or business owner this is one tool you don't want to live without.Need help with your website and online marketing? Talk to an...
read more