Modern Day
Modern Day builds bridges between those who are called to go all over the world and those who are called to send them. They are partnered with hundreds of field workers in over sixty different nations
Features
Modern Day has missions all around the world. Each field worker works within their own specialized field.
We provided each field worker with their own account and ability to customize their own page with a custom page builder we integrated right to their page.
We also built a custom interactive map, which displays the number of field workers for each country and region.
We also incorporated a powerful search engine, outside of the WordPress default one, which allows fast and easy access to the field workers' personalized pages.
All of the workers on the front page
Workers specific to the category on a single page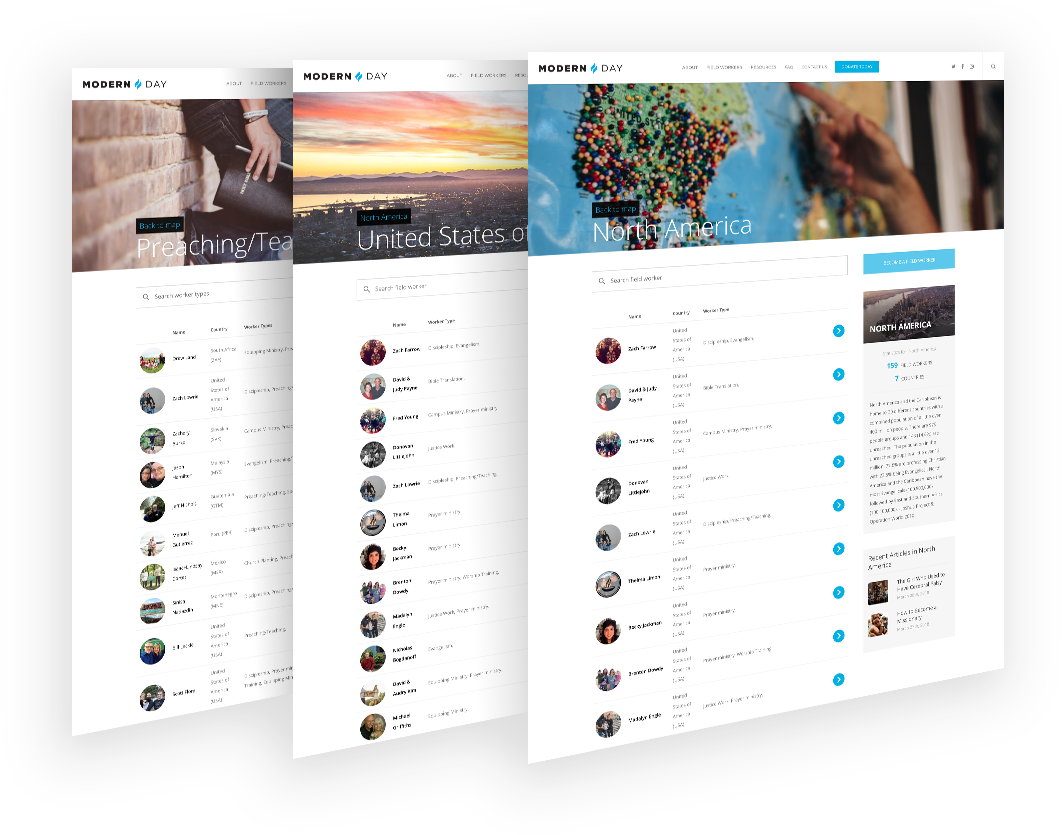 Each category has a specialized page – an archive of field workers by region, country, and type of work – with search dedicated to that category.
"
What stands out most for us after dealing with Graph'em Solutions is the quality of their work. They truly care about the client and back that up with skill and efficiency. Graph'em helps us to be on the forefront, with a trendy, cutting-edge website and keep it so with prompt service on maintenance and development. They are willing to brainstorm with the client to make sure the best solution is found. We can trust that they aren't quick to tack on extra charges, but rather are willing to offer advice and insight on the different intricacies of our website. By nature, our website is depended on by many, so having this team who are that hard-to-find combination of efficiency and talent is invaluable
"