Is Your Website Working Hard for You? Or Hardly Working?
Is Your Website Working Hard for You? Or Hardly Working?
The foundation of your online presence is probably your website. You might be surprised to hear that less than two-thirds (64%) of small businesses have a website. (Source: Clutch)
Hopefully, you have a website. But how is it working for you? In other words, is it converting visitors into leads who in turn become customers? Or, are you losing people as soon as they arrive? Many owners confide that they rarely look at their own websites. And even less owners take action to make sure their websites are doing effective work for their business.
How hard is your site working for you? Is it returning value for the investment you put into it? Websites can be expensive. If well done, they should give back exponentially; in customers, in brand awareness, in public image, in customer retention, in employee pride and in profits.
These days your online image is more important than ever in our history. Image and user experience could make or break a business. The numbers are staggering: 
81%

 of shoppers conduct research online before buying. (Source:

Blue Corona

)
Studies show that between 70-80% of people research a company online BEFORE visiting a small business or making a purchase with them. (Source:

Blue Corona

)
97% of consumers go online to find a local business or local services. (Source:

Blue Corona

)
Today customers are buying from home using their devices. They are interacting with their grocery story, their doctor and their gyms virtually. In many cases, through a company's website.
To compete and have a share of the market today, you need a powerful website. This does not mean an expensive one. It means an effective one.
//
Do You Have a Responsive Website?

For many, you know what I mean. However, for a lot of business owners who don't know (and there are many) a responsive website is a website that no matter what type of screen a person is looking at – a desktop computer, a laptop, an iPad, or most importantly a mobile phone – visitors are going to see a great representation of your business. They are not going to see tiny writing they can't read without a magnifying glass and misplaced pictures that are off the edge of the screen.
Want to hear another crazy statistic: Only 56% of small businesses with a website say their website has a "responsive" design. (Source: Clutch)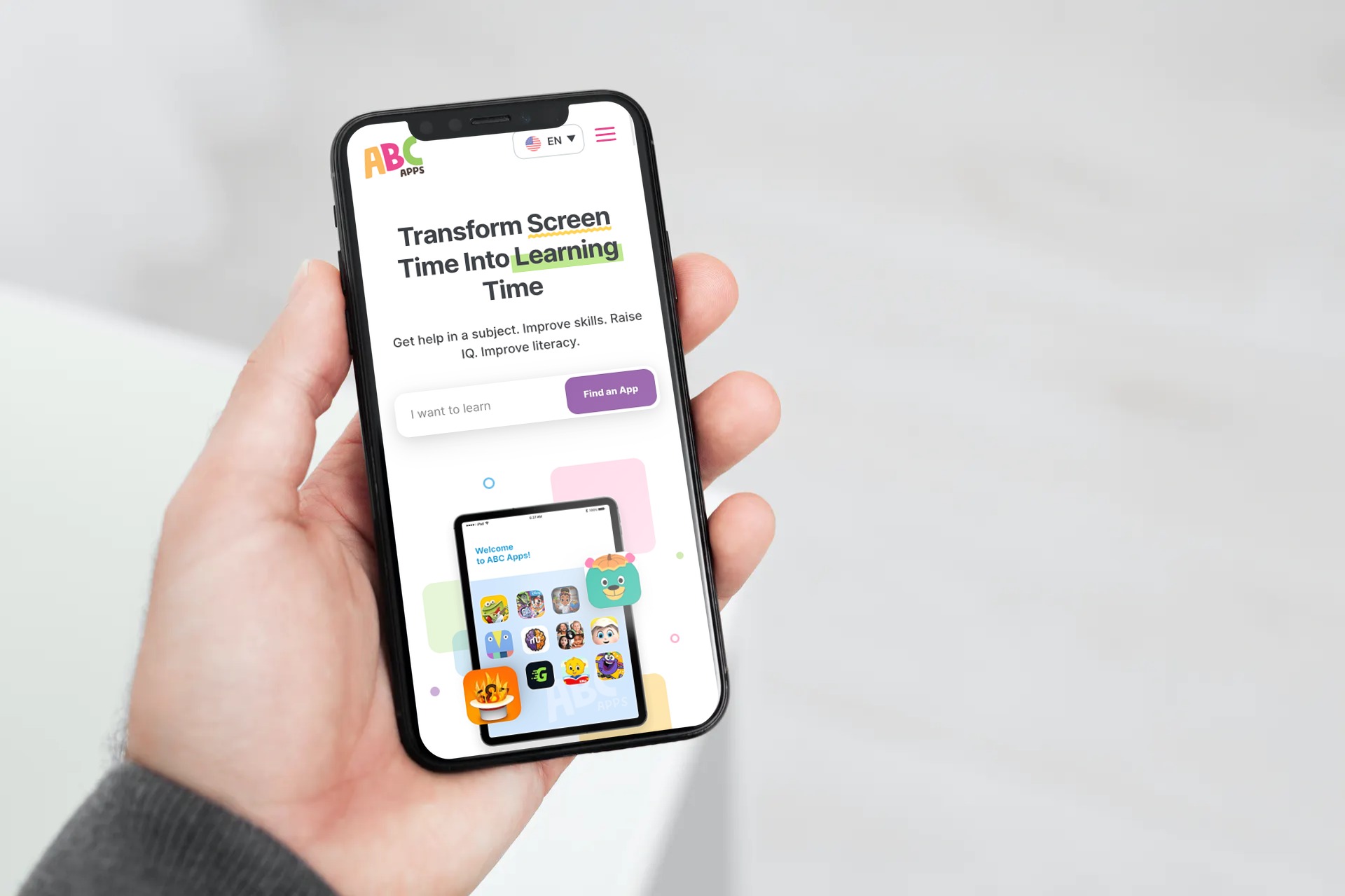 First and foremost, potential customers are going to find you on their phone. And that goes back to it be responsive. If your website was built in the late nineties – good for you on being ahead of the internet curve – but now you are an old fart when it comes to online marketing. Unless your site was built in the last 5 years or so, it is probably not responsive.
Like I said at the beginning of this post, many business owners forget to look at their own site and see how it's doing for them. They look at other people's stuff, but they don't really look at their own website to realize it's outdated with old information. So, we need to look at our websites and make sure that they represent us the way we want to be seen by our target audience.
//
What Are My Website Platform Options?

Many have the question, "What are my options when it comes to how I build my website?" This is a common question that I hear front business owners. Let's talk about it in relation to price point. You may have heard of WIX or SquareSpace. They are less costly. Then there is WordPress. Without doubt WordPress is the most popular website building platform in the world. I would go so far as to say most of the websites you'll see out there for small businesses were built with WordPress.
Most of the websites Walker Kreative builds for clients are done with WordPress. It's easy to customize and there are virtually unlimited numbers of add-ons, plug-ins and tools to do virtually anything you need for your site. WordPress usually requires a professional website builder and will be more expensive than WIX or SquareSpace.
Another consideration is ownership. When you are done building a WordPress website, you own it. When you are using WIX, SquareSpace or any of these types of do-it-yourself drag-and-drop platforms, they own the site and you can use it only so long as you pay them a monthly fee. When you stop paying, your website is gone.
WIX and Squarespace (and there are others like these) are marketed for everyday people and small business owners. They advertise you can have a website up in an hour. True, but not totally accurate. It still requires some finesse, design skills and copy writing skills. At Walker Kreative we've built these types of websites for clients who have a lower budget but don't want to adventure into website building themselves.
Furthermore – and a positive point for SquareSpace and website builders like it, is that they are good for people who want to sell products online. The PayPal integrations are relatively easy. So, if you want to have an online store and sell widgets, a SquareSpace site might be right for you. On the other hand, if you are larger service-based business, say, a dentist or veterinarian, I would recommend a WordPress website.
//
What if I am Selling Stuff Online?

In recent years many businesses have shown interest in various SAAS Platforms (Softwar As A Service) for e-commerce.
The popularity in systems like Shopify and Squarespace has been primarily driven by the need for quick and straightforward solutions that offered a direct integration with potential suppliers.
Shopify rose to fame through solutions that enabled the business to easily integrate with drop shipping (reselling goods that are not kept in stock) services and minimize the need for a custom set-up. Where Squarespace has made a name for itself due to the flexibility it offered in website design and integration with various CRM.
Where does that leave WordPress?
Let's start by saying that WordPress is not a SAAS; it's an open-source CMS that is widely popular in the development community and has offered flexibility, customization and simplification of various functions needed for an eCommerce business.
WooCommerce is a plugin that has taken the eCommerce game to a whole new level. Where SAAS platforms lack is the flexibility to build completely custom solutions. WooCommerce is a robust system that allows for membership, subscription and other payment, CRM and marketing integration and it's fully customizable, not to mention that the core WooCommerce functionality is free.
WordPress eliminates the dependence on a single system and the substantial fees that come with SAAS platforms.
//
How Do I Keep People on My Site and Engaged?

The final point I am going to make in this post is key, key, key. And every day that goes by, this factor is getting even more important. This is how you keep people engaged, increase your SEO (search rankings) and move people from minorly interested, to being customers.
This is where you really optimize all the work you do on social media, emails, ads and blogs (to get them to your website) and convert them. I'm talking about video.
//
How To Beat the Competition

I realize that you may not have gotten into the business you've gotten into with the understanding that you were going to be a spokesperson. Many clients of mine have come to realize they have no choice these days. I know, it's tough. Camera shyness is a real thing.
Alas, in this world that we live in, people love video. They love pictures. They want to see you telling them about your work, rather than read text.
It does not mean the text stuff is forgotten. But it does mean we have to consider the power of video images.
If you want a website that captures attention and takes people from slight interest, to listening to you, to trusting you and willing to pay you money, then video is your best bet.
Websites with video on their home page will win far and away, above those without video.
Did I say it enough? If you want new customers, if you want new clients, if you want to convert people to buying your products, add video to your marketing mix and put it on your website. It could be a video that you do that talks about your products and services. You might do testimonials with raving fans who share their story.
//
Getting Started with Video.

You don't need to start with a lot of expensive equipment. Start with your phone and a lapel mic and a sunlit window. You can do it "selfi-style". Then upgrade to a tripod to hold your phone. I've coached multiple clients on how to start with their office manager or their wife or husband being their "cameraman."
When you are ready, you can hire someone. Have an agency like Walker Kreative and Graphem Solutions produce a set of premium videos, testimonials and educational content for your website, your YouTube channel and your social profiles and set you up with the best e-commerce option to reach your goals. There are lots of examples of what can be done out there.
Jumping into this video world can even be fun, refreshing and exciting for your business.
In summary, take a new look at your website. Is it presenting your business the way you want to look to the world online? Is it responsive so it looks good on a phone and on a desktop computer? Is it appealing to the consumer trying to interact with you from home? Does it make it easy to buy from you or speak with you? Do you have some video content to explain your company, its products and services?
Best of luck to you in building an extraordinary online presence.